The restaurant L'Épicurien, the gourmet restaurant of the Abbaye de Villeneuve hotel
Composed of two rooms in intimate and cozy alcoves, which can accommodate around fifty guests, and a private lounge for around ten people, our restaurant offers a view of the cloister and the swimming pool.
At the table of our restaurant, enjoy top-of-the-range creative gastronomy, signature cuisine that will delight the most demanding palates.
Service :
– 12 noon to 1.15pm & 7.15pm to 9.15pm
– Closed Sunday evening, Monday and Tuesday
Installed under a huge veranda overlooking the pool and the park, the Brasserie can accommodate 80 guests.
For friends, family, birthdays, lovers, vegans, all kinds of pleasures are on the menu. Bistro cuisine concocted by Aymeric Depogny, served with generosity and simplicity, from mayo eggs to tartar, from carp fillet to cheesecake. As for the wines, they naturally celebrate the Loire region.
Opening hours:
– Every day, from 12 to 1.45pm & from 7 to 9.45pm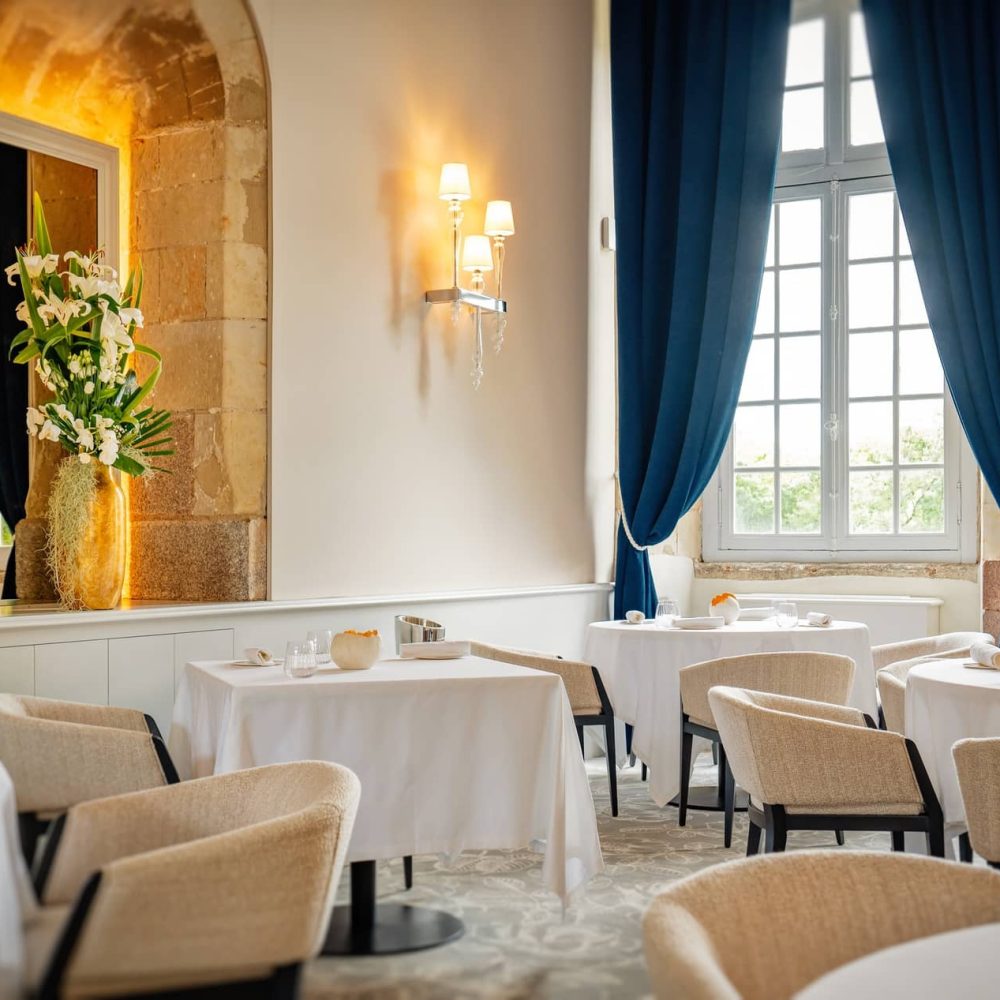 What is his philosophy? A pure cuisine, which values the products of the Nantes region, magnifies their flavours, respects the seasons and composes the plate as an ode to taste.
Aymeric Depogny represents this new generation of "future great chefs" to be followed attentively.