The restaurant L'Épicurien, the gourmet restaurant of the Abbaye de Villeneuve hotel
Composé de deux salles en alcôves intimistes et cosy, pouvant accueillir une cinquantaine de convives, et d'un salon privatif pour une dizaine de personnes, notre restaurant vous propose une vue sur le cloitre et la piscine.
À la table de notre restaurant, dégustez une gastronomie créative haut de gamme, une cuisine d'auteur qui ravira les palais les plus exigeants.
Service :
– 12 noon to 13.15pm & 7pm to 9.15pm
– Closed on Sunday evening, monday and tuesday
Installed under a huge veranda overlooking the pool and the park, the Brasserie can accommodate 80 guests.
For friends, family, birthdays, lovers, vegans, all kinds of pleasures are on the menu. Bistro cuisine concocted by Aymeric Depogny, served with generosity and simplicity, from mayo eggs to tartar, from carp fillet to cheesecake. As for the wines, they naturally celebrate the Loire region.
Opening hours:
– Every day, from 12 to 1.45pm & from 7 to 9.45pm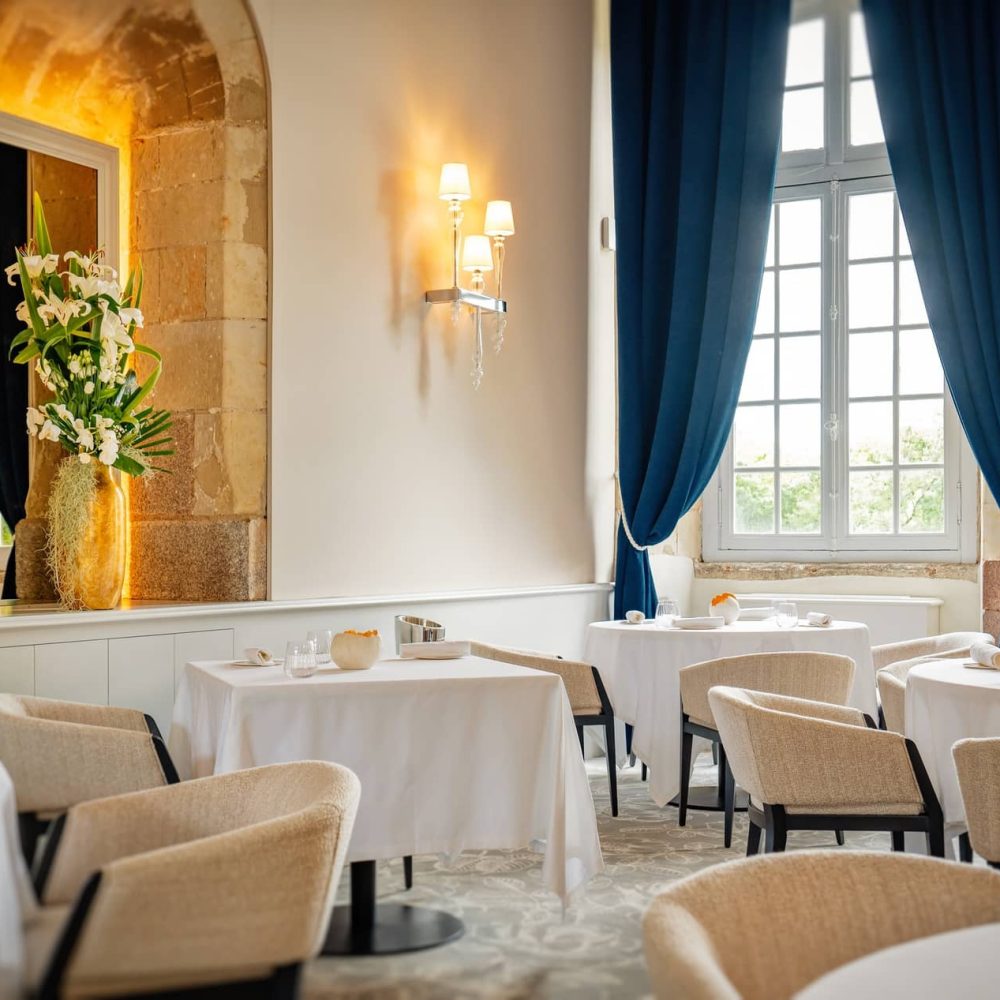 What is his philosophy? A pure cuisine, which values the products of the Nantes region, magnifies their flavours, respects the seasons and composes the plate as an ode to taste.
Aymeric Depogny represents this new generation of "future great chefs" to be followed attentively.