First watch, admire. Then, decide, and finally, savour. Covering an entire wall of the Bar, here is the great library of temptations.
About a thousand bottles are waiting in this convivial space located just below the Brasserie and among them the most renowned wines.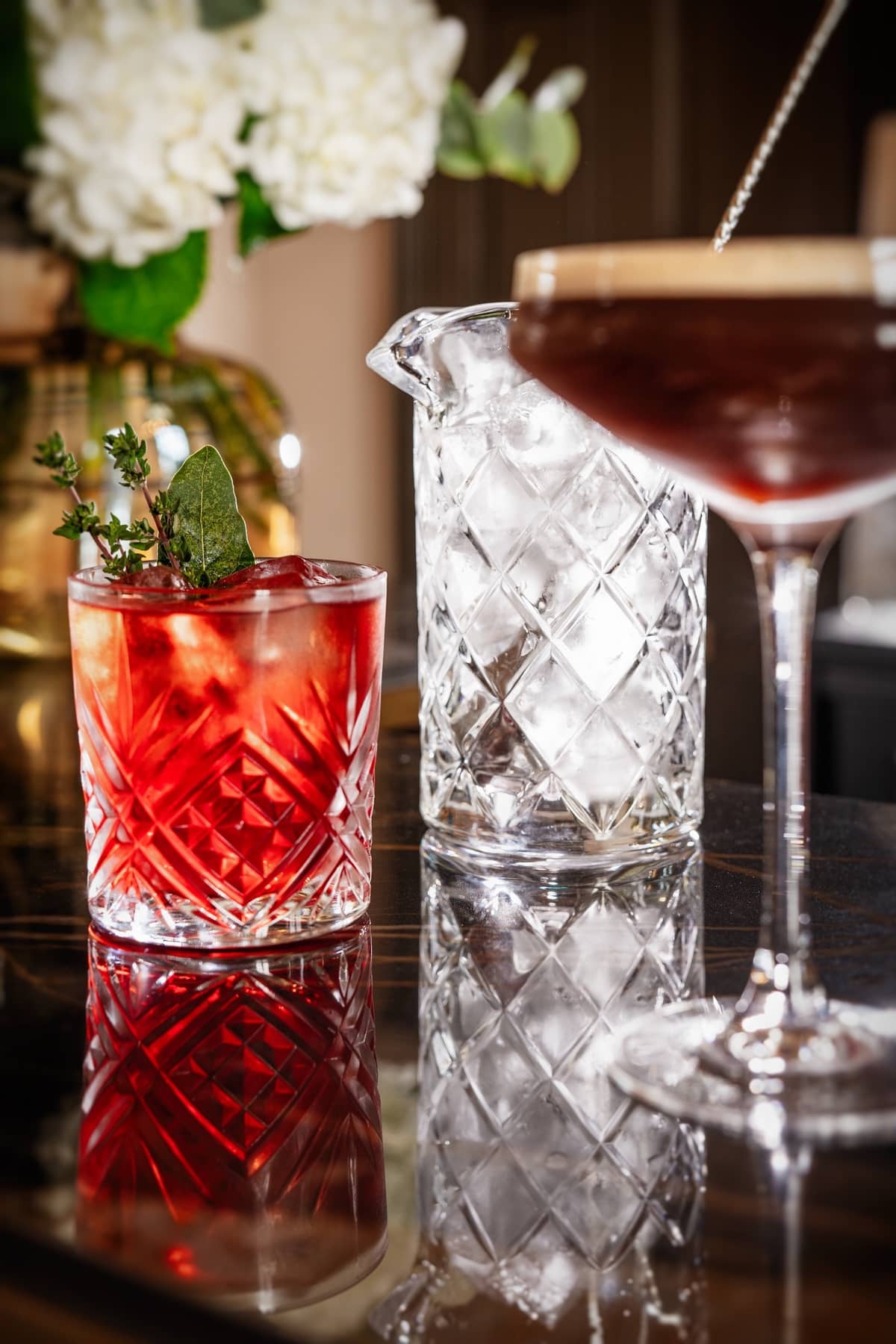 More than 200 bottles, whiskies, vodkas, gins, rums, cognacs, Armagnacs…
From here or elsewhere, they signify the elegance of the place whose armchairs, chairs and stools are covered with navy blue and silver. The bar tender is an expert in shakers and cocktails, the lounge music gives rhythm to carefree moments, take a break.
Open from Sunday to Tuesday inclusive
– from 12 p.m. to 11 p.m.
Open from Wednesday to Saturday inclusive
– from 12 p.m. to 12 a.m.
From thirst-quenching wines to great vintage wines, from little-known white wines to astonishing rosé wines, not forgetting long-keeping reds, all these wines can be tasted. Tapas on request.
A world tour of beautiful domains is guaranteed, be festive!
Open every day
– From 12pm to 1.45pm and from 7pm to 9.45pm
The Abbaye de Villeneuve hotel houses a secret place. Behind the door that shelters it from curiosity, the art of cigar smoking is practiced.
Cuban or Dominican, petit-corona or serious robusto, it depends. Just like the amber elixir that accompanies the glow of the vitolas, cognac, rum, Armagnac…
The passion, the pleasure, this bubble from elsewhere becomes an abbey secret, a meeting place for initiates. The monastic spirit is revived.